We produce a wide range of knit products which go from a basic t-shirt, tank tops, henleys, through polo shirts, dresses, jackets and pants, all made with Peruvian Pima and Tangüis cottons, as well as Supima, and Upland Cotton, and special blends of cotton with other fibers such us Alpaca, Modal, Silk and others, with differents types of finishes.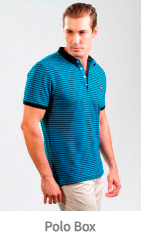 Our laundry facility has drum washing machines and air flow dryers. TDV can wash in house an average of 26,000 garments per day performing different washing effects.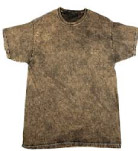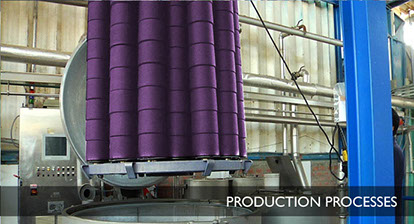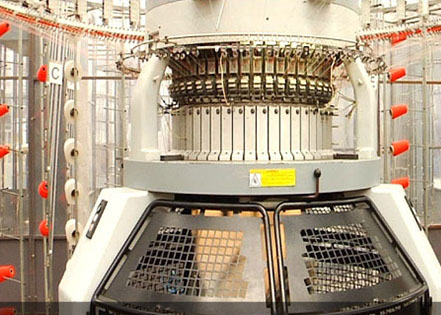 We have defined our product development area as the key to success. We are focused to give our customers the proper design support.
TDV produces a wide range of products, from the most basic styles until high fashion styles, with innovate fabrics, differents kinds of blends, special finishing, and special washes.
Our team has the necessary skills and proactivity to assure a good development process. The company is actively involved in this important stage by offering suggestions of fabrics, and garment construction, as well as offering the procurement of materials and trims that allow cost improvements.
Our product development area has its own machines for both, the stage of textile development and the manufacturing. The sample area has its own cutting area, embroidery, sewing machines (150), and steaming stations, so it is completely independent from production.
We have Gerber and Lectra systems for pattern making.
Our knitting area has Mayer and Terrot circular knitting machines, which produce a wide variety of knits, such as jersey, ribs, interlocks, pique, fleece, and others, on solid colors, stripes and minijacquards in various gauges, such as 18, 20, 24, 28 and 36. We have flat knitting machines for the manufacture of basic Jacquards, and fully fashion collars with gauges 12-14-16, as well as knitting machine for twills.
Our dyehouse has fabric mercerizing Sperotto equipment and overflow machines, which capacity varies from 20 to 500 Kgs.
The textile finishing lines are conformed by Santex and Monfort dryers, as well as Monfort stenter frames, Compacting Sperotto machines, Bianco fabric opening and cutting machine and Lafer equipments for sueding and brushing. Our textile capacity is for approximately 220 tons per month.

The manufacturing area includes the following processes: Cutting, Embroidering, Sewing, Laundry and Ironing. Our capacity in this area is of 600,000 garments per month among t-shirts, polo shirts dresses and others.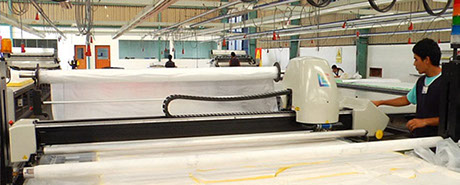 Our cutting facility has a Gerber automatic cutter, Gerber Spredings machines, and manual cutters.
Our Embroidery facility works with 120 heads.

The sewing facility has 1,300 sewing machines in differents brands such as Rimoldi, Brother, Juki and Kansai, to perform bartack, blind stitch, button attacher, single needle lockstitch, double needle lockstitch, flatseammer, elastic lace attaching, button hole, coverstitch, collar setting and hem, among others.
Our laundry facility has drum washing machines and air flow dryers. The company can wash here an average of 26,000 garments per day performing different washing effects, such as Garment Wash, Stone Wash, Pigment Dye, Soft Touch Wash, Vintage Wash, Garment Dye, and others.
Our finishing area has14 steaming stations with Monti and Veith equipments.