We are a vertically integrated garment company.
We are TDV, leaders in the textile industry in Peru working to become the most sustainable textile company in the world and to promote the Peruvian textile industry towards the same purpose.
With 33 years of experience, 2,700 employees and more than 100,000 m2 at our main facility in Chincha. We manufacture fabrics and garments for exclusive and sustainable brands recognized worldwide, brands that share our commitment to society and the environment.
At TDV we constantly transform ourselves to maintain our leadership and continue to be a strategic ally for our clients, innovating and growing in a competitive and responsible way.
We develop links with our clients
We take care of our environment
We value and recognize our people
«TDV is a strategic ally for garment production with the highest quality and sustainability standards.»
We put our 33 years of experience and knowledge at the service of our clients.
We provide solutions for the entire production chain, giving our clients a fast response.
We adapt to the client's needs and seek solutions in the shortest time possible without compromising on the quality of our products.
We work with raw materials and processes that mitigate the environmental damage of our industry and empower communities to develop sustainable practices for a better world.
Online monitoring throughout the entire value chain, safeguarding quality and sustainability in every part of the process.
Innovation And Technology
Always renewing our equipment and proposing new ways of production. Constantly reinventing ourselves to fulfill our purpose.
We provide our clients with comprehensive solutions, from design with recognized couturiers, use of 3D Software for fitting purposes to shorten lead time, to more than 105,00 sq meters production facilities with fabrics, dyeing, cutting, sewing and finishing.
Also printing services with biodegradable dyes: digital, sublimated and silkscreen.

We produce a wide range of knit fabric garments such as polo-shirts, t-shirts, tank tops, henleys, knitted dresses, jackets and pants.
Our fabric range includes: Jersey, Pique, Interlock, Ribs, Waffles, Jacquards, Stipes, Flat knits with Jacquard among others
We have a variety of fabric and garment finishes which include fabric mercerization, brushing sueding, garment dye, printing and other.
Certifications that confirm our quality standards.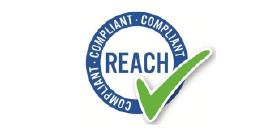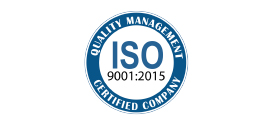 Certifications that confirm our sustainability standards.